From Past to Today Rental Car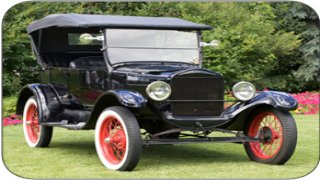 CAR RENTAL SECTOR INTERNATIONAL MARKET PLACE AND IMPORTANT At the beginning of the 1900s, a citizen living in the United States began to rent the Ford branded vehicle to a customer, which in time allowed them to transcend their own borders and spread all over the world to become a transnational sector. Businesses initially started operating at very small diameters, Has realized its importance in a short period of time and has won the deserved value and has realized this by means of franchising and partnership methods because it has a consuming structure in which the service sector is produced rather than the production sector.
Nowadays, car hire has been completely out of necessity and it has become more advantageous than buying a vehicle. Because many people do not want to cover expenses such as motor vehicle tax, compulsory traffic insurance, auto insurance, vehicle inspection, registration, car maintenance, tire exchange Instead of renting a car for short periods or long walks.If you need to rent a car for short periods of time during business or holiday periods, it is more convenient for individuals and for companies to travel long distances than their own vehicles, It offers great positive advantages in terms of efficient use.
At this point, we invite you to the Dalaman district of Muğla, where you can experience the unique natural beauty of the Dalaman River, which is the perfect junction point for Mediterranean and Aegean regions of our esteemed guests . You can easily reach from the sea and the sea as well as from Dalaman Airport, and you can make your visit to the new 200m Euro gigantic international terminal planned to open in May 2018. During the Holiday period you can allocate your desired brand and model of diesel, petrol and automatic vehicles from every budget vehicle tax with the difference Trust Rent a Car Dalaman with its young and dynamic structure. Again 4 * 4 SUV vehicles We are located in our large flagship. Please contact us on our website or e-mail address or on the WhatsApp communication line for reservations.
News Date: 08-2017